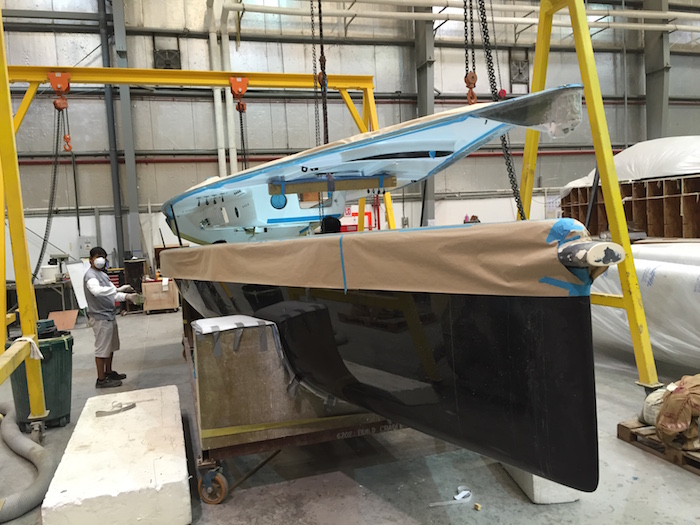 We are delighted to announce that another Farr 280 will be joining the UK fleet this summer. Richard Rankin is the lucky new owner and will take delivery of his boat 'Pandemonium' in time for Cowes Week this summer.
Richard also test sailed the C&C 30 but the Farr 280's high build quality and fun factor won him over,
"The Farr will be fun to sail, full stop. Then there's a lot to learn if you want to be competitive. I think that's interesting, to have something you can get better at, but actually enjoy it anyway."
Ease of ownership and boat handling were also important factors when choosing his new boat,
"I used to have a 12-Metre, and gave it up last year. The Farr 280 intrigued me as something completely different, the other end of the scale. I've got two children and they're 24 and 22, and I feel really comfortable with them taking it out with their friends, as opposed to something bigger and more complex that I'd worry about."
Richard's first event on the Farr 280 will be Cowes Week when we expect to see four boats line up against each other in what promises to be an exciting week of racing.