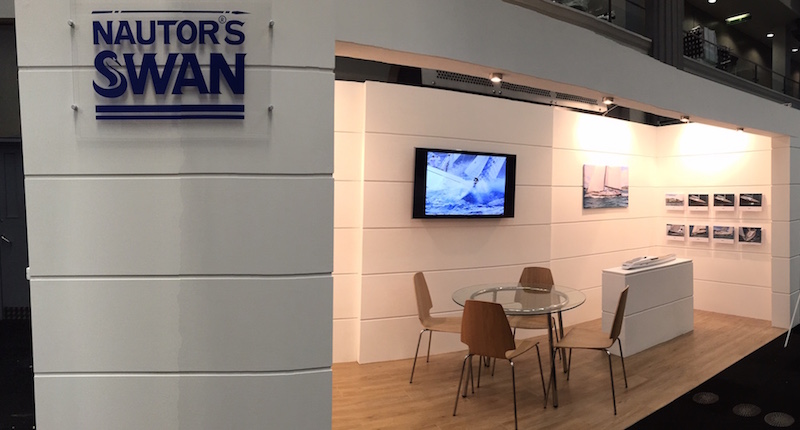 Nautor's Swan has again engaged the services of Activate Switch Limited, following the company's successful event support at the Swan European Championships 2013.
This time, Activate has been tasked with designing and building a stand at the prestigious Luxury Yacht, Jet and Prestige Car Show at Old Billingsgate in the City of London – 8th :10th April. Positioned in the middle of the largest financial centre in Europe, and just a short distance from some of the world's most exclusive residential districts, this event is designed to attract London's elite.
Scheduled to coincide with a time when many of London's wealthiest international residents and visitors are 'in town', just after the start of the 'Flat' racing season; this event is perfectly timed for when many people buy yachts, book-up their summer yacht charters or purchase new cars for the fine weather ahead.
To fit in with this refined environment, Activate Switch has designed an understated Nautor's Swan display from which to feature and promote their beautiful range of exclusive and fabulous sailing yachts. From 53' to 115' in length, the range is comprehensive. Designed by the Frers Design Team, in Milan, the boats are recognised as the world's best blue-water sailing yachts; combining performance with beauty and comfort.
If you have an event that requires an empathetic approach, please do not hesitate to get in touch with us. Call Joe Hall on 01983 200901 or email joe.hall@activateswitch.com